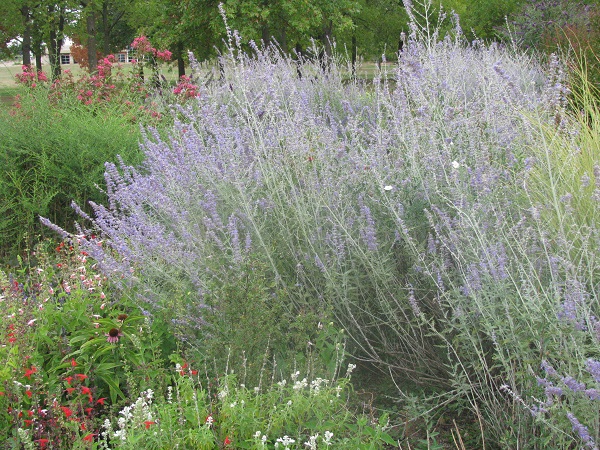 Photo credit: DiasporaEngager (www.DiasporaEngager.com).
Source of original article: Marta Capua / Global Voices (es.globalvoices.org).
El siguiente articulo fue escrito por Kris Cheng y publicado en el Hong Kong Free Press el 4 de octubre de 2019. Se reproduce en Global Voices bajo un acuerdo de asociación de contenidos.
El Gobierno de Hong Kong invocó la Ordenanza sobre los Reglamentos de Emergencia (ERO en inglés) para aplicar una ley que prohíba llevar máscaras que cubran la cara en las protestas.
La ley prohibirá a los manifestantes cubrir, total o parcialmente, las caras durante las protestas. Cualquiera que lleve una máscara en las manifestaciones, legales o no autorizadas, en las asambleas ilegales o no autorizadas o en disturbios, podrá ser condenado a un año de prisión y a una sanción de 25 000 dólares de Hong Kong (3180 dólares). La ley exonera a quienes usen máscaras durante las protestas, por motivos profesionales, religiosos, médicos u otros motivos laborales.
Además, la ley afirma que cualquiera que desobedezca la orden de la policía de quitarse la máscara podrá ser condenado a seis meses de prisión y a una sanción de 10 000 dólares de Hong Kong (1200 dólares). Con la definición "cubrirse el rostro" se incluyen, además de las máscaras, pinturas faciales y otras coberturas.
La ley entró en vigor el viernes 4 de octubre a la medianoche. Fue anunciado tras una reunión especial del Consejo Ejecutivo por la directora ejecutiva de facto, Carrie Lam.
"La decisión de promulgar una ley contra las máscaras no ha sido fácil, pero necesaria considerando la situación actual", dijo Lam.
También añadió que a pesar de la aprobación de la ley, Hong Kong no está en "estado de emergencia".
Cuando le preguntaron si la medida había sido aprobada por Pekin, Lam afirmó que "no existía la aprobación del Gobierno Popular Central por esa decisión". "Era algo que se tenía que gestionar dentro de Hong Kong bajo el acuerdo 'Un País, Dos Sistemas'" dijo. Añadió que su viaje a Pekin fue "muy breve" y no tuvo ocasión para hablar con los oficiales chinos sobre la prohibición de las máscaras.
Poder de Emergencia
La Ordenanza sobre los Reglamentos de Emergencia (ERO en inglés) es una ley de la época colonial que otorgaba al jefe ejecutivo plenos poderes en caso de "emergencia o peligro publico". Entró en vigencia en 1922, y es la primera vez que  se utiliza después de las revueltas izquierdistas de 1967.
Una fuente del Gobierno comentó al periódico Sing Tao, pro Pekín, que el Gobierno está seguro que los manifestantes desobedecerán a ley, pero que disuadirá algunos.
Hong Kong ha experimentado más de 17 semanas de protestas provocadas por la ley de extradición, que pronto retirará el Gobierno. Las manifestaciones, a veces violentas, se han convertido en llamamientos más amplios en favor de la democracia, la rendición de cuentas por parte de la policía, la amnistía para los detenidos desde junio, y otros reclamos de la comunidad.
El ultimo acontecimiento se produjo tras el día más violento de protesta que ha visto Hong Kong desde el comienzo del movimiento, cuando la policía disparó seis cartuchos de munición el 1 de octubre. Un oficial disparó a un estudiante de 18 años en el pulmón izquierdo. Desde entonces, las protestas en los distritos se realizan en las noches.
La nueva ley que prohíbe las máscaras ha tenido en cuenta las preocupaciones de derechos humanos según la ley de Hong Kong, que no son absolutas y pueden ser limitadas, dijo la jueza Teresa Cheng, el 4 de octubre.
La ley no afectará la libertad de los hongkongeses de reunirse en asambleas, pues podrán ejercer sus derechos siempre y cuando no lleven máscaras, añadió Cheng.
Cheng dijo que la ley "halla un equilibrio" entre los derechos de los hongkongeses y la necesitad de ayudar la policía en el cumplimiento de la ley. El uso de la ERO no quiere decir que Hong Kong haya entrado en un estado de emergencia, dijo Lam, señalando que es posible que el nombre de ley haya causado cierta confusión.
Cuando le preguntaron si el Gobierno había prohibido también a los oficiales de policía de llevar máscaras, el secretario de seguridad, John Lee, contestó que los oficiales deben llevar un equipamiento de protección adecuado. "Cuando los oficiales de policía cumplen sus funciones… tenemos formas de identificarlos" dijo, abordando las preocupaciones de que la policía pueda estar ocultando su identidad.
'Normativa Draconiana'
El Frente Civil de los Derechos Humanos (CHRF en ingés), alianza de 50 ONG, uno de los organizadores de las marchas masivas, calificó a la ERO de ley draconiana de la época colonial:
Once invoked, the Carrie Lam government would be declaring the death of 'One Country, Two Systems', and that Hong Kong is now a colony under Mainland Chinese rule. This old severe colonial law must be abandoned to keep the government in check and stop it from persecuting Hong Kong residents.

If the anti-mask law, once applied, will threaten personal safety and the freedoms of expression and religion. The primary reason for wearing masks and industrial respirators is for protection from tear gas. It is also a political gesture. Without carefully examining practicalities, such laws would also impede religious practices that are under the protection of the Basic Law.
Una vez invocada, el Gobierno de Carrie Lam declararía la muerte de "Un País, Dos Sistemas" y Hong Kong serái, desde entonces, una colonia bajo las reglas de China continental. Esa vieja y severa ley colonial deberá dejarse de lado para mantener al Gobierno bajo control y evitar la persecución de los residentes en Hong Kong.

Una vez aplicada, la ley atentará a la seguridad personal y a la libertad de expresión y religiosa. La primera razón para llevar máscaras y respiradores industriales es protegerse de los gas lacrimógenos. También es un gesto político. Si no se examinan atentamente los aspectos prácticos, esas leyes podrán obstaculizar las practicas religiosas que están protegidas por la Ley Básica.
Comenta también que la policía de Hong Kong debería de ser la primera en no llevar máscaras y mostrar su identidad, a consecuencia de los accidentes donde utilizaron "una fuerza excesiva y mortal".
El CHRF dijo que el Gobierno deberá contestar a las demandas publicas y que pare con las medidas energéticas contra las protestas.
El activista Lester Shum y Kwok Cheuk-kin, el "Rey de la Revisión Judicial", dijeron el viernes 27 de septiembre que empezarían una batalla legal contra la ley que prohíbe las máscaras.
Mientras, Sophie Richardson, la directora del Observatorio de los Derechos Humanos en China, dijo:
Hong Kong authorities should be working to create a political environment in which protesters do not feel the need for masks—not banning the masks, and deepening restrictions on freedom of expression.

Chief Executive Carrie Lam needs to agree to an examination of excessive force by police and to resume the process toward universal suffrage. Additional restrictions are only likely to inflame tensions.
Las autoridades de Hong Kong debería trabajar para crear un entorno político en el cual los manifestantes no sientan la necesitad de llevar una máscara- [y] no prohibir las máscaras y aumentar las restricciones a la libertad de expressión.

La jefa executiva, Carrie Lam, tiene que revisar la fuerza excesiva por parte de la policía y reanudar el proceso hacía el sufragio universal. Las restricciones adicionales sólo pueden exacerbar las tensiones.
The content of this article does not necessarily reflect the views or opinion of Global Diaspora News (www.GlobalDiasporaNews.com).
To submit your press release: (https://www.GlobalDiasporaNews.com/pr).
To advertise on Global Diaspora News: (www.GlobalDiasporaNews.com/ads).
Sign up to Global Diaspora News newsletter (https://www.GlobalDiasporaNews.com/newsletter/) to start receiving updates and opportunities directly in your email inbox for free.