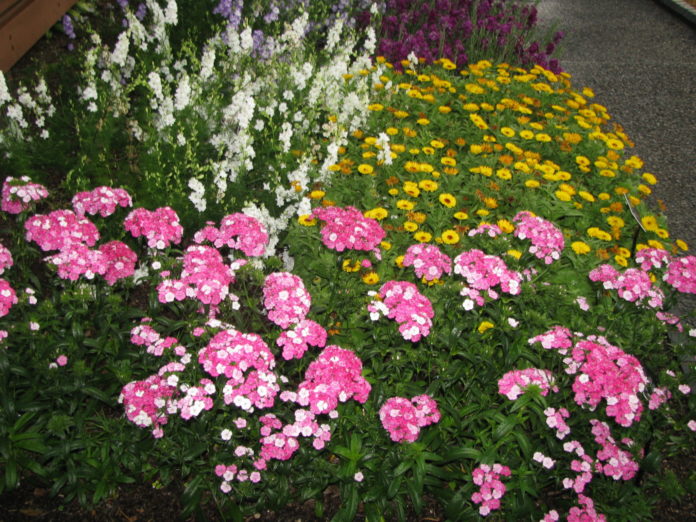 Photo Credit: Global Diaspora News ( www.GlobalDiasporaNews.com).
The use of the Standard Gauge Railway (SGR) to transport cargo between Mombasa and Nairobi will not kill the road transport, Transport Cabinet Secretary James Macharia has said.
Speaking at the recently concluded Kenya Ports Authority (KPA) stakeholders' luncheon, Mr Macharia noted that the implementation of the Standard Gauge Railway has continued to improve the transportation of cargo and passengers between Mombasa and Nairobi.
"It is important to note that even as we encourage use of the SGR, at full capacity it can only move 40 per cent of the total traffic passing through the port of Mombasa, leaving the remaining 60 per cent to be transported by road. Therefore, contrary to the concerns raised by some stakeholders, the SGR will not kill road transport but merely supplement it so as to facilitate the seamless movement of goods and people," he noted.
According to KPA Chairman Mr Joseph Kibwana, the introduction of the SGR which is a game–changer in the maritime industry is another clear testament of how Kenya and her regional trade partners can move cargo through diverse modes of transport from port of origin to a trading destination.
"As a Board, we remain alive to the fact that there would be no large scale and gainful business without an effective transportation system. Faster cargo handling, logistical security and timely delivery of raw materials and finished goods are all dependent on efficient transport. This is the reason we have put a lot of emphasis on working closely with key stakeholders like KENHA and Kenya Railways to achieve synergy and well planned, seamless transport network," he said.
Port of Mombasa connectivity
Currently, the Port of Mombasa provides connectivity to over 80 seaports and serves over 33 shipping lines, underscoring its significance to international trade.
According to the KPA Managing Director  since the launch of the Standard Gauge Railway (SGR) freight services two years ago, traffic volumes at the ICD has been growing substantially owing to the cooperation of cargo intervenors, state agencies and you, the stakeholders.
"I am equally pleased to report that the SGR is now loading empties at a much faster rate. I also note that fluidity has now improved with over 50 per cent of containers leaving the ICD within the four (4) days free period." He said.
KPA is also looking at serving Ethiopia and South Sudan at a larger scale once Lamu Port becomes operational.
"To bolster government's efforts in developing the Blue Economy, we are constructing Shimoni Port in Kwale County as a premier fishing port in the country. This project will be operated under Public Private Partnership; hence your participation to make it a success is highly welcome," said the chairman.
Also Read:Government's side: Small traders' tug-of-war with KPA to release consignments
The Port of Mombasa has been experiencing a steady growth in container traffic and cargo throughout for the last ten years.
Mr Manduku, alse is estimated that the port will handle 47 million tonnes in the next ten years, from the current 30 million tonnes and eventually 111 million tons by 2047. This therefore underscores capacity expansion as one of the most crucial variable in port efficiency and cargo movement.
The global shipping logistics and maritime trade has over the last decade undergone extraordinary amounts of transformation. As the supply chains grow to be more complex and multilayered, industry professionals have also been forced to go back to the drawing board; to come up with new strategies and incorporate the emerging trends to fit into the new order.
The year 2018 saw a number of trends including focus on sustainability and environmental conservation, port capacity expansion, adoption of ICT and new technologies, new emerging markets, alliances and mergers of shipping lines, growing containerization, among others.
The International Maritime Organization (IMO) for instance has continuously advocated for increased efforts to curb emissions and improve environmental conservation in the shipping industry. The initial strategy was adopted in April 2018 by IMO to reduce annual greenhouse gas emissions from ships by at least 50 per cent by 2050.
"The shipping industry has experienced the growth of emerging markets. With the population explosion currently experienced in Africa and South-East Asia, bolstered by steady economic growth, the demand for raw materials and finished goods have escalated the emergence of new markets today. Nigeria alone for example currently records a total population of 200 million people. The Eastern Africa region which hosts the Ports of Djibouti, Mombasa, Dar-es-Salaam and those in the Eastern board of the Indian Ocean has a combined population of about 540 million people." Said Mr Manduku adding that" "The question we ought to ask ourselves therefore is what the implication of these developments is in as far as trade facilitation is concerned?"
Also Read: Kenya could lose Mombasa port to China over SGR debt
The post Standard Gauge Railway (SGR) will not kill road transport appeared first on The Exchange.
Source of original article: Uganda – The Exchange (theexchange.africa).
The content of this article does not necessarily reflect the views or opinion of Global Diaspora News (www.GlobalDiasporaNews.com).
To submit your press release: (https://www.GlobalDiasporaNews.com/pr).
To advertise on Global Diaspora News: (www.GlobalDiasporaNews.com/ads).
Sign up to Global Diaspora News newsletter (https://www.GlobalDiasporaNews.com/newsletter/) to start receiving updates and opportunities directly in your email inbox for free.