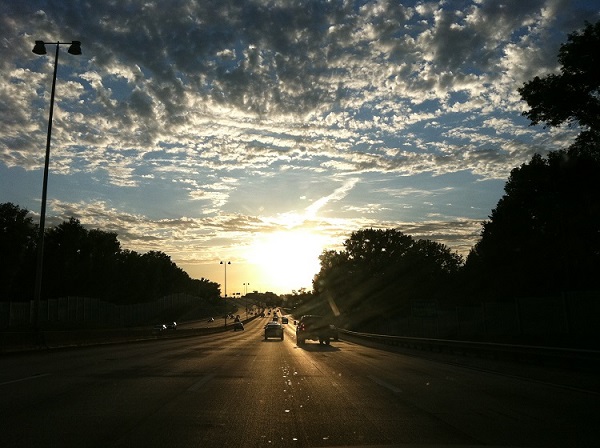 Photo Credit: Global Diaspora News ( www.GlobalDiasporaNews.com), World's #1 Online Multimedia News Provider Devoted to International Diaspora and their Stakeholders. © All rights reserved.
Seychelles' main opposition coalition, Linyon Demokratik Seselwa (LDS), has announced Wavel Ramkalawan and Ahmed Afif as its presidential and vice-presidential candidates for next year's elections.
The announcement was made on Sunday afternoon during the party's convention at the International Conference Centre in Victoria held under the theme 'Lespwar pour Sesel' (Hope for Seychelles).
The nomination sets up a political battle between Ramkalawan and the current president, Danny Faure, for the island nation's top office. Faure was endorsed as the candidate of United Seychelles last month. 
So far only LDS and the United Seychelles political parties in the 115-island Indian Ocean archipelago have announced their candidates. 
When presenting the presidential candidate on Sunday, the LDS's leader, Roger Mancienne, said Ramkalawan was the only candidate who applied after the launch of applications for nomination on July 22. The deadline was August 31.
In line with the party's procedure, Ramkalawan's application was approved by the party's executive council and endorsed at the convention. 
Ramkalawan's application was approved by the party's executive council and endorsed at the convention on Sunday. (Louis Toussaint) Photo License: CC-BY
The party allowed Ramkalawan to nominate his candidate for the post of vice president – Ahmed Afif. Both Ramkalawan and Afif have been members of the LDS majority in the National Assembly since 2016.
This is the first time the process has been done by the opposition coalition. LDS is made up of three parties — the Seychelles National Party (SNP), Seychelles Party for Social Justice and Democracy (SPSD) and the Seychelles United Party. Lalyans Seselwa left the coalition in 2018.
In the last presidential election in 2015, the parties stood as separate entities.
After his endorsement, Ramkalawan called on all supporters not to take anything for granted and for each to work harder to ensure LDS forms the next government.
He also called for a clean campaign.
"Do not go down to the level of our opponents if they decide to have a dirty campaign with insults and threats. We in LDS are clean, our hands are clean and we don't have anything to hide. Let's maintain our dignity and respect and set the standards we want to see for the country," said Ramkalawan.
He also called on the supporters to respect candidates from other parties and said "Show them respect because we in LDS we respect and believe in democracy. We believe everybody is free to come forward."
Ramkalawan also explained why he chose Afif as his running mate.  
Ahmed Afif (left) is the running mate of Wavel Ramkalawan for the 2020 presidential election. (Patsy Athanase) Photo License: CC-BY
"He has years of experience on how the government works, having worked as a government official for many years — experience that I don't have. He is also competent in many areas including in his field of work, finance," he said.
Afif said it was an honour to be chosen as a running mate and to stand alongside a man  "who can lead the country and who was not afraid to stand for what was right."
Mancienne said that the party will now embark on an intensive campaign for the presidential election which is expected to take place in the last quarter of 2020.
He unveiled the party's slogan "Wavel 2020".
"We are on a mission to rebuild our country. We remain the biggest political party in the country. Although key members have opted to leave to pursue other personal projects, we remain solid, united and integral. We thank them for helping us set a solid foundation for the party," said Mancienne.
Source of original article: Seychelles News Agency – Politics (www.seychellesnewsagency.com).
The content of this article does not necessarily reflect the views or opinion of Global Diaspora News (www.GlobalDiasporaNews.com).
To submit your press release: (https://www.GlobalDiasporaNews.com/pr).
To advertise on Global Diaspora News: (www.GlobalDiasporaNews.com/ads).
Sign up to Global Diaspora News newsletter (https://www.GlobalDiasporaNews.com/newsletter/) to start receiving updates and opportunities directly in your email inbox for free.