Some of the chapters and verses in the Bible were made available to us today because someone found them somewhere and then compiled them into readable materials. If the Bible was going to be rewritten today, many of its books may contain Facebook, Twitter, and other social media posts of some great contemporary men of God. For a long time, I have been following some ministers living in our midst today, particularly those highly soaked into the prophetic. As I was reading their social media posts, I came across some information that I believe may encourage someone.
Ladies and gentlemen, let me introduce you to the Prophetic Gospel according to Apostle Felixosis, a young prophetic apostle who, trusted by Major 1 to launch and lead the first ECG cell in the USA in 2016, then shook many home cells in South Africa upon his retreat from the USA during the days he could be viewed by millions as the one of the favorites who held the microphone for Major 1 during the mind-blowing services at ECG Pretoria, and who, in 2018, was promoted as the National Pastor of ECG Zimbabwe, where he is noticeably shaking that country, increasingly bringing many to Christ, following the philanthropic footsteps of his spiritual father, Major 1, who even publicly honored him with a philanthropic award in 2018, and who never ceased to encourage his thousands of followers.
Originally from Malawi and called Apostle Felix, just as many apostle names which were changed after they met Their Master, his name was metamorphized from Felix to Felixosis around 2017, when he started holding more often the microphone of Major 1, the famous Prophet who can walk in the air, and who calls fire from heaven and Holy Spirit whirlwind to come down, and who is unanimously known in the whole world as having a unique anointing of instant miracles, anointing of miracle money, anointing of creative miracles, anointing of healing and or deliverance, etc. 
Those who know how to prophetically see understood that Apostle Felixosis is one of the very few loved prophetic spiritual grandsons of the father of Major 1, The Highly Esteemed Prophet Uebert Angel (The Emeritus), with whom he ministered in many countries including USA, Nigeria, Uganda. There must be something unique about this favored child of God that some may say is lucky.
Apostle Felixosis knew his calling a very long time ago and has been doing his best to wisely and strategically focus on it despite challenges he has faced in life, but that he never allowed defining his future just as he was telling his Facebook followers in April-May 2018:
"GOD's plans are always higher than our plans. It doesn't matter how hard it has been; your present does not disqualify your future! If you can put all your trust in Jesus Christ without any double mind, everything about you will be taken care of". He had many stumbling blocks on his ways, but he "NEVER allowed his SITUATION to describe his future. He shook them off and moved on, knowing that a BRIGHT FUTURE is ahead of him."
Born Felix Junior Ngasama, some call him Felixosis Huios Nabi Navira, others just name him Apostle Felix, but those who are well informed just labeled him Apostle Felixosis, the fiancé of Ronica Maluleke, the young minister who is recently making headlines through the Daily Parach Devotional review on Prophetic Channel and during Sunday Service LIVE in Pretoria.
Yet, Apostle Felixosis prefers to be called "Thee Last Born" [of Prophet Shepherd Bushiri (Major1) and Prophetess Mary Bushiri], simply because, in his own words, he said, "I am the least among all, I am not superior to anyone. Everyone comes above me". Nevertheless, when you carefully check the anointing upon him and what he has been doing particularly in Zimbabwe where, under his leadership, ECG churches are being launched almost every month and miracles, signs, and wonders are happening every day almost just as they send waves throughout the world from the prophetic miracle headquarter at Pretoria Showground, South Africa, where his father, Major 1, ministers to millions of followers every day. It should not be surprising that, when Apostle Felixosis toured many ECG churches in America in early 2019, many where amazingly shocked by the depth and accuracy of his prophetic eagle eyes, ears, and other senses.
As people hear what is happening under his leadership, they just keep flocking to ECG Zimbabwe that is already becoming one of the megachurches in that country, the birthplace of some contemporary great prophets such as Prophet Uebert Angel, Prophet Passion Java, Prophet Branson Edd (his uncle), Prophet Emmanuel Makandiwa, etc.
Like he once said to his followers on March 6, 2015,
"You cannot convince a monkey that staying in the house is better than a tree! Because monkeys were born and raised dwelling around the trees. The same way, because we were born of God, and Christ is our dwelling place, no one can convince a child of God that this world is better than Christianity".
To learn more about Apostle Felixosis, please visit https://www.globaldiasporanews.com/category/prophetic-news/felixosis and keep checking that link to be updated as new articles are written about him.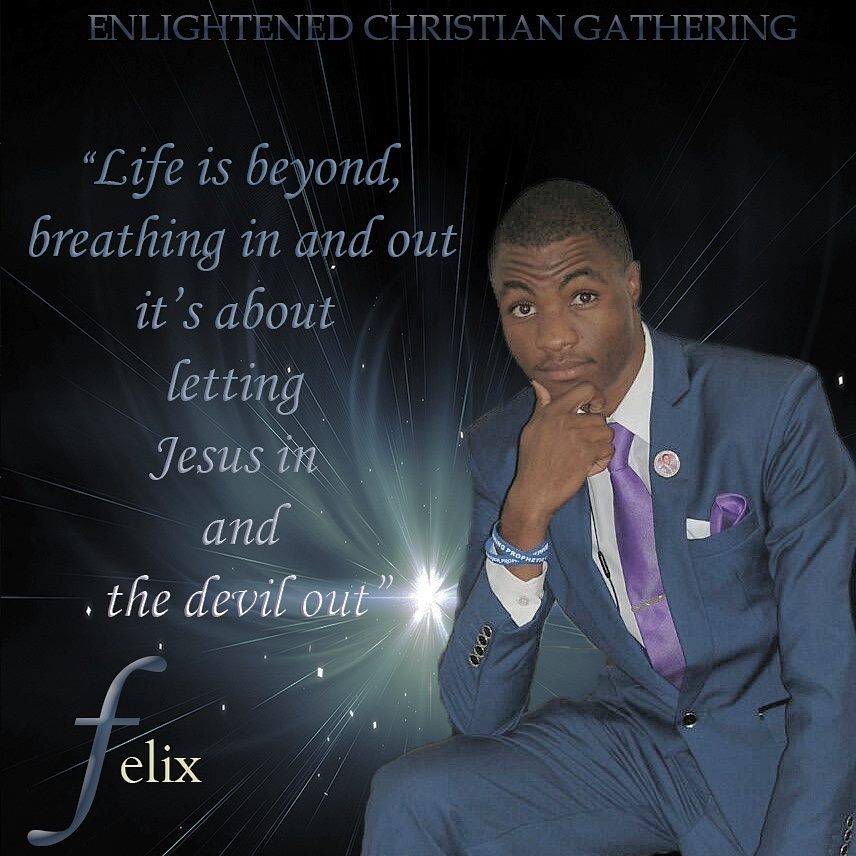 Apostle Felixoxis April 2015
The content of this article does not necessarily reflect the views or opinion of Global Diaspora News (www.GlobalDiasporaNews.com).
To submit your press release: (https://www.GlobalDiasporaNews.com/pr).
To advertise on Global Diaspora News: (www.GlobalDiasporaNews.com/ads).
Sign up to Global Diaspora News newsletter (https://www.GlobalDiasporaNews.com/newsletter/) to start receiving updates and opportunities directly in your email inbox for free.