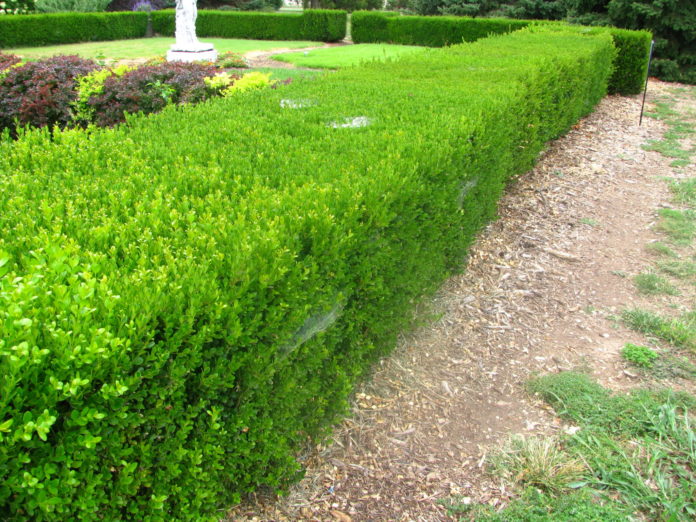 Photo credit: DiasporaEngager (www.DiasporaEngager.com).
Source of original article: Lourdes Sada / Global Voices (es.globalvoices.org).
Por Jihad Eddin Ramadan
Estas notas se basan en hechos reales e historias auténticas de sirios, incluidos amigos y familiares del autor, capturan los numerosos aspectos de la tragedia siria e ilustran la fragilidad de la vida en ese país. Envían el mensaje alto y claro de que los sirios merecen vivir en paz, dignidad y libertad, igual que cualquier persona del mundo. Las notas fueron traducidas del árabe original al inglés por Tesbih Habbal.
"Soy un niño que estudia en una escuela primaria del este, oeste, sur o norte de Siria, o algún lugar en el medio. La verdad es que no importa dónde está mi escuela. Una vez soñé hacerme profesor. Mi escuela, con todo y mis sueños, se convirtió en ruinas. De pronto, me encontré desplazado, sin sueños, en un campo".
"Soy un niño. Vivo con mis siete hermanos en una casa mísera. Pero a mí me encanta nuestra casa. Es mi paraíso, mi refugio seguro. Entonces, una noche oscura, bestias salvajes con piel humana irrumpieron en casa. Me mataron con mis hermanos; padre, lo hicieron porque dijiste 'no'".
"Soy un chico fastidioso. Todos los días de Ramadán le pido a mi madre que me compre ropa para Eid y zapatos nuevos. Solo dejé de molestar cuando me probé mi traje y mis zapatos nuevos. Vi a mi madre escondiendo mi ropa nueva en el armario, la ocultaba hasta que llegase Eid. Entonces, en un momento fugaz, un misil explotó en mi cuerpo. Para dejar de oír mis llantos, mi madre colocó mi ropa de Eid y los zapatos nuevos sobre mi tumba".
"Crecí rápidamente cuando los ví matar cruelmente a mi padre y a mis dos hermanos en el punto de control. Hubiera preferido que no me dejaran vivo, vagabundeando solo por las frías calles. Dios, ¿por qué no me mataron también a mí? Para que no me sigan acusando de estar loco…".
"Soy artista. Toco el violín, compuse todas las canciones de indignación por mi adorado barrio. Planté semillas de esperanza en el corazón de la gente. Y con mis melodías, luché contra la miseria y la muerte… hasta que mi alma hizo un tranquilo viaje al cielo".
"Todavía soy una niña, pero mi violador me convirtió en adulta… a los ocho años. Invadió mi cuerpo en una pequeña habitación de la escuela. Es el cuarto al que voy para comprar caramelos. Me dio golosinas y me dijo, 'no te preocupes, puedes quedártelas gratis'".
"Soy un buen chico. Tomé las armas para defender mi país. Sabía quién eran mis amigos y mis enemigos. Nunca sospeché que moriría a manos de mi hermano y compañero de campamento. Mientras me enterraban en el Cementerio de los Mártires, cerca de mi ciudad, vi el rostro de mi asesino. Estaba llorando; era mi hermano, de mi propia sangre. Me traicionó por unos dólares".
"Soy un padre de más de 50 años. Aquí no me quedan familia ni parientes. A menudo pienso en mi hijo, que huyó por el mar. Hablo con él a diario, con cariño y suavidad, cuando me siento en un banco del parque público. Le canto 'quiero verte cada día, mi amor'".
"Soy un niño. Mi madre me llevó lejos en un barco destrozado para salvarme la vida. Mis padres, los pasajeros del barco (el balam) y todos los demás han muerto. Las olas me devolvieron a la orilla, no lejos del lugar donde traficaron con nuestras vidas. El traficante escapó. El mundo entero se conmovió con mi historia, pero pronto se desdibujó: todo lo que queda es la imagen de un niño ahogado que se llamaba Eilan, asesinado por humanos salvajes".
"Soy un frágil poeta. Me encerraron en un sótano oscuro porque me negué a glorificar al "maestro". Me torturaron, electrocutaron, me arrancaron los ojos y me violaron. Cuando me pusieron en libertad, solo podía ver a través de mi corazón y mis sensaciones. La gente me veía como un ser hueco, insensible e insensato".
"Soy un niño inocente. Me sacaron de entre los escombros y me filmaron. No sé quién destruyó la casa que me cubría. No sé quién me rescató, no sé fingir y no sé actuar. ¿Por qué me han convertido en una estrella de cine tan pronto?".
"Soy un campo de trigo que ondea con el viento, listo para la cosecha. Estoy esperando a que el campesino corte mi mies con su noble hoz. Puedo ver mis espigas convirtiéndose en pan para los hambrientos. Pero seres vengativos me redujeron a cenizas en la época de la cosecha. Alegaron que alguien arrojó una colilla que quemó todos los campos de mi país".
"Soy el busto de Abu al-'Ala' al-Ma'arri, el templo de Bel y la estatua ecuestre de Ibrahim Hanano. Me destruyeron hombres que llegaron de todo el mundo, que venían de los viejos tiempos de estandartes y conquistas. Izaron sus banderas negras sobre mis ruinas. Destruyeron el templo y la estatua, y mataron al caballo, arguyendo que eran ídolos adorados en lugar de Dios".
"Soy un artista satírico. Pinté una imagen del despreciable líder. Fue una pesadilla. Quemaron mis cuadros, confiscaron mis pinceles y lápices. Me golpearon, me rompieron los dedos y dijeron 'Este es el castigo a quien insulta a nuestro bienamado líder. El líder ha acabado por perder la paciencia, y ya es hora de que dejes de pintarlo, o te borraremos de la faz de la tierra'".
"Soy el sirio que se enfrentó al mundo gritando 'Soy un humano, no un animal'. ¿Y qué obtuve a cambio? Charlas del 'terriblemente preocupado' Ban Ki-Moon, un tibio tuit de Trump: '¡Desde luego! Él (Al-Assad) es el animal, no tú'".
"Soy panadero. Hago pan y horneo pasteles de zaatar y de queso. Sueño con un huerto de naranjas u olivos.  Me sitiaron en el campo de Al-Yarmouk y me privaron de trigo, harina y pan. Cuelgan el pan en el límite del sitio para cazarme, como si quisieran cazar un ratón con unas migajas. Cada vez que, hambriento, he intentado romper el asedio, me dispararon antes de que consiguiera alcanzar el pan".
"Soy el sirio de todas partes. Me enfrenté a la tiranía. Me atacó el universo en nombre de la lucha antiterrorista, aunque yo era su primera víctima. Me han maldecido todas las naciones y todas las religiones. Pero no me vencerán. No quebrarán mi determinación ni me impedirpan soñar con un mañana mejor, en el que brille el sol de la justicia".
Jihad Eddin Ramadan es abogado y escritor sirio de Alepo que vive actualmente en Viena como refugiado. Tesbih Habbal es investigador y editor sirio hoy en la universidad de Chicago.
The content of this article does not necessarily reflect the views or opinion of Global Diaspora News (www.GlobalDiasporaNews.com).
To submit your press release: (https://www.GlobalDiasporaNews.com/pr).
To advertise on Global Diaspora News: (www.GlobalDiasporaNews.com/ads).
Sign up to Global Diaspora News newsletter (https://www.GlobalDiasporaNews.com/newsletter/) to start receiving updates and opportunities directly in your email inbox for free.