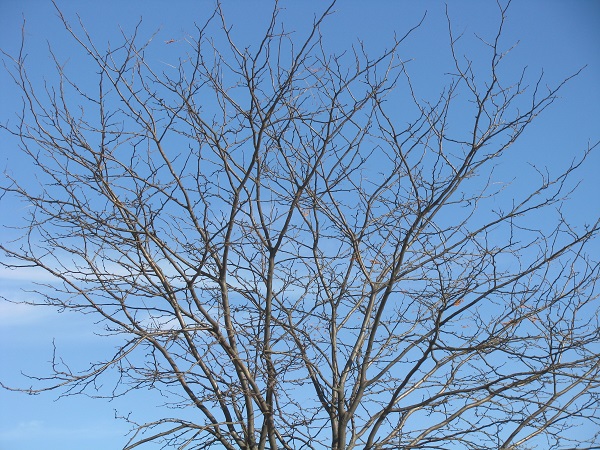 Photo credit: DiasporaEngager (www.DiasporaEngager.com).
Source of original article: Alsea Alessia Esposito / Global Voices (it.globalvoices.org).
La legge verrà modificata a metà ottobre
Il 25 agosto 2019, la Corte Suprema del Bangladesh ha ordinato al governo del Paese di sostituire la parola kumari' (vergine) con obibahito (non sposato) sui certificati di matrimonio. Il verdetto è arrivato dopo una battaglia legale di cinque anni [en, come i link seguenti, salvo diversa indicazione], ed è stato accolto come una vittoria epocale dagli attivisti per l'uguaglianza dei diritti.
Nel Paese dell'Asia meridionale, la celebrazione delle coppie musulmane nella cerimonia del Nikah (che significa matrimonio musulmano) è compiuta da Ufficiali Civili per il Matrimonio, deputati dal governo che operano secondo la Legge Musulmana sulla Registrazione di Matrimoni e Divorzi del 1974. A parte poche modifiche fatte alla Legge, i rituali sono stati condotti in maniera simile o uguale nel corso degli anni.
Gender equality in Bangladesh… The High court ruled Sunday that Virgin — or Kumari in Bengali – will be replaced with " unmarried "
Other 2 options on form, " divorced and widow will remain…..welcome judgement

— TK Rangarajan (@tkrcpim) August 28, 2019
Uguaglianza di genere in Bangladesh… Domenica la Corte Suprema ha deliberato che Vergine – o Kumari in bengalese – verrà sostituito da "non sposato".

Le altre 2 opzioni sul modulo, "divorziato" e "vedovo", rimarranno… Benvenuta, sentenza.
Nel 2014, tre organizzazioni per i diritti civili – Bangladesh Legal Aids and Services Trust (BLAST), Naripokkho e Bangladesh Mohila Parishad – hanno presentato una petizione per far emettere un decreto contro la clausola n. 5 del modulo prescritto per la registrazione dei matrimoni, noto anche come Kabin-nama. Il Kabin-nama è un documento scritto e firmato dai due partner musulmani che rappresenta, ai sensi dell'Ordinanza 1961 sulle Leggi della Famiglia Musulmana, evidenza legale della loro unione civile ed espone diritti e doveri di sposa e sposo. La clausola n. 5 del modulo richiede alla sposa di specificare se sia kumari, vedova o divorziata. Allo sposo non è richiesto di fare una simile dichiarazione. Nella richiesta per il decreto presentata alla Corte Suprema, gli attivisti hanno dichiarato che la clausola "perpetua la discriminazione tra donne e uomini e risulta in violazione degli Articoli 27, 28, 31 e 32 della Costituzione."
Hanno inoltre proposto la sostituzione di kumari con il termine obibahito. Nella vecchia lingua bengali [it], kumari indica la condizione del non essere sposati; tuttavia, connota anche il significato alternativo dell'essere vergine. Il comune termine "obibahito" è molto specifico e significa non sposato. Il 14 settembre 2014, il giudice della Corte Suprema di Giustizia Naima Haider e il giudice Md. Jahangir Hossain hanno fatto una richiesta ufficiale al governo per chiedere perché l'uso di kumari non dovrebbe essere considerato discriminatorio contro le donne, e che le modifiche menzionate nella petizione vengano implementate. Dopo aver tenuto l'udienza, la Corte Suprema ha emesso il verdetto il 25 agosto 2019.
Il verdetto è accolto come una vittoria epocale per le organizzazioni che hanno condotto la campagna per la liberazione della causa. Sotto l'autorità della nuova legge, anche lo sposo deve dichiarare se è non sposato, vedovo o divorziato.
Dopo il verdetto, Aynun Nahar Siddiqua del Bangladesh Legal Aids and Services Trust (BLAST) ha parlato con il Daily Star, evidenziando che non sono stati apportati cambiamenti al Kabin-nama (creato durante il regime pakistano negli anni '60) anche dopo l'indipendenza del Bangladesh nel 1971.
In un'altra intervista con la Thomson Reuters Foundation, ha detto: "È una decisione che ci dà la convinzione di poter combattere e creare ulteriori cambiamenti per le donne in futuro."
I netizen sono ricorsi ai social media per commentare questa recente decisione. Rahat Mustafiz scrive sul blog Women Chapter riguardo al desiderio comune di alcuni uomini bengalesi di sposare le vergini:
বর্তমানে কিছুটা শিক্ষার আলো পাওয়া বাঙালি মুসলমান এখন সাদা কাপড় বিছিয়ে রক্তের পরীক্ষা নিতে শরম পায়, কিন্তু মনে মনে আশা করে অল্প বয়সী কুমারী, যার যোনি পর্দা নিশ্ছিদ্র ও অটুট আছে। এবং যে তরুণীর ভেতর আর কোনো পুরুষ প্রবেশ করেনি। মূলত এই টাইপের চরম আধিপত্যবাদী পুরুষতান্ত্রিক রাজনৈতিক সেন্স ও কনশাসনেস থেকে আমাদের মেলশোভিনিস্ট আইনপ্রণেতারা "কুমারী" শব্দটা কাবিননামায় অপরিহার্য করে তুলেছিলেন।
Oggigiorno, gli uomini musulmani bengalesi istruiti non osano testare le spose (come ai vecchi tempi) sulla loro verginità usando un panno bianco, ma segretamente desiderano che la loro sposa sia una giovane vergine il cui imene è ancora intatto. Soprattutto per via di questo senso e questa coscienza maschilisti, i nostri padri legislatori hanno reso essenziale la parola "kumari" nel Kabin-Nama.
Samina Anwar da l'esempio del profeta Maometto [it] su Facebook:
(in those days) Prophet Muhammad (SAW) did not go after "virgins". He was after rescuing (widowed) women and taking care of them. This was how broad-minded Prophet Muhammad (SAW) was.

How many Muslim men these days would marry a widow or a divorcee? If one is to follow the real sunnah – are men not supposed to follow what Prophet Muhammad (SAW) practised?
(In quei giorni) Maometto non perseguiva le "vergini". Era occupato a salvare donne (vedove) e prendersi cura di loro. A tal punto il profeta Maometto era di larghe vedute.

Quanti uomini musulmani di questi tempi sposerebbero una vedova o una divorziata? Se bisogna seguire il vero sunnah [it] – gli uomini non dovrebbero seguire le pratiche del profeta Maometto?
Alcune persone si sono chieste se fosse necessario, dato che kumari generalmente aveva solo il vecchio significato di non sposato nel Kabin-nama.
Mohammad Ali Akbar Sarker, segretario addetto alla registrazione dei matrimoni a Dhaka, ha detto alla stampa:
I have conducted many marriages in Dhaka and I have often been asked why men have the liberty to not disclose their status but women don't. I always told them this wasn't in my hands. I guess I won't be asked that question anymore.
Ho condotto molti matrimoni a Dhaka e spesso mi è stato chiesto perché gli uomini abbiano la libertà di non rivelare il loro status, ma le donne no. Ho sempre risposto che non dipendeva da me. Credo che non me lo chiederanno più.
Le modifiche dovrebbero entrare in vigore a partire da ottobre.
The content of this article does not necessarily reflect the views or opinion of Global Diaspora News (www.GlobalDiasporaNews.com).
To submit your press release: (https://www.GlobalDiasporaNews.com/pr).
To advertise on Global Diaspora News: (www.GlobalDiasporaNews.com/ads).
Sign up to Global Diaspora News newsletter (https://www.GlobalDiasporaNews.com/newsletter/) to start receiving updates and opportunities directly in your email inbox for free.