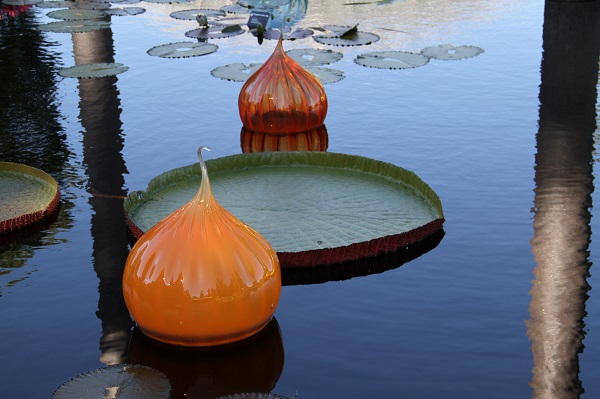 Photo credit: DiasporaEngager (www.DiasporaEngager.com).
Source of original article: Patrizia Galletti / Global Voices (it.globalvoices.org).
Un'arte che valorizza i talenti creativi e crea comunità
Fondata nel 1692, estesa su 22,7 chilometri quadrati densamente popolati, la città di Kingston, in Giamaica, — ora chiamata "downtown" (centro della città) — è sede delle Camere del Parlamento, della Corte Suprema, dell'Institute of Jamaica (un'organizzazione culturale e scientifica di lunga data) e di una serie di importanti siti del patrimonio nazionale.
Tuttavia, la capitale della Giamaica è stata trascurata negli ultimi decenni, poiché sia le aree commerciali che le residenziali si sono spostate nei "quartieri alti" come St. Andrew, lasciando parti della città vecchia in decadenza. Inoltre, la percezione di un più alto tasso di criminalità nel centro di Kingston ha tenuto lontani molti abitanti dei quartieri alti – un'assenza che ha avuto un effetto domino. Anche se ora è in fase di ristrutturazione, i siti culturali come lo storico Ward Theatre hanno sofferto, sia in quanto a sostegno finanziario che a mecenatismo del pubblico.
La risposta è partecipare al Kingston Creative, uno sforzo collaborativo con una visione decennale per "valorizzare artisti e imprenditori creativi, costruire comunità e collaborare con altri in uno spazio creativo". Il collettivo si propone di fornire formazione, risorse e un ambiente che consenta agli imprenditori di generare valore economico e sociale dalle loro imprese, e di creare percorsi per raggiungere i mercati globali con un impatto positivo sulle proprie comunità locali.
Con il coinvolgimento di 100 volontari, più di 20 gruppi comunitari e 100 committenti, Kingston Creative è un'organizzazione di 700 persone che è riuscita a garantire la sponsorizzazione aziendale locale al proprio progetto di pittura murale #PaintTheCity in corso.
Ma l'iniziativa non si limita all'arte. Il chitarrista professionista Earl "Chinna" Smith, ad esempio, ha inserito nel progetto il suo movimento in evoluzione "Inna Di Yard Binghistra Movement", una creazione musicale inclusa nelle sue jam session mensili Groundation. Il termine Groundation si riferisce più comunemente al giorno santo rastafariano che segna la prima visita di Haile Selassie in Giamaica nel 1966, ma Smith lo ha ampliato per racchiudervi la sua visione di mantenere vive le radici della musica reggae con un'immissione di musica classica. I suoi sforzi hanno avuto un discreto successo: di recente una sessione che Smith ha tenuto in Water Lane ha visto la partecipazione di un gruppo Kumina guidato dal percussionista rastafariano Bongo Shem e ha avuto una buona partecipazione di pubblico.
Anche le Art Walks, che si svolgono l'ultima domenica di ogni mese, sono diventate sempre più popolari. Ogni passeggiata ha un tema diverso (bambini, cibo, danza, letteratura, ecc.) e i partecipanti non restano mai delusi. Il 25 agosto 2019 Kingston Creative ha inaugurato un murale a realtà aumentata dell'artista Bernard Hoyes. Una parte della performance è stata ripresa in questo tweet:
Happening at the Artwalk(A Thread) #Artwalk #MoodforFood #Creative #AugmentedReality #Mural #PainttheCity pic.twitter.com/MVWFVl5eFO

— Kingston Creative (@kgncreative) August 25, 2019
Happening all'Artwalk!
Il co-fondatore del Kingston Creative Andrea Dempster-Chung ha twittato:
Saw so many happy people just enjoying their city and the KC volunteers blew me away with their passion and heart. Big up Minister @fayvalwilliams @NextGenCreators @tTechLimited @7AMMAG @iamevaflow @IoJ_jamaica and all the chefs for coming through! #kingstoncreative #moodforfood pic.twitter.com/BgOnHM28Qb

— Andrea Dempster-Chung (@dempsterchung) August 26, 2019
Ho visto così tante persone felici che si godevano la loro città e i volontari del KC mi hanno sbalordito con la loro passione e il loro cuore. Fantastico ministro @fayvalwilliams @NextGenCreators @tTechLimited @7AMMAG @iamevaflow @IoJ_jamaica e tutti gli chef per aver partcipato #kingstoncreative #moodforfood pic.twitter.com/BgOnHM28Qb
Quando Kingston Creative, per contribuire alla realizzazione del sogno di una capitale rivitalizzata, ha iniziato a collaborare con la comunità imprenditoriale giamaicana a novembre 2018, l'allora ministro di Stato della Cultura, del genere, dello spettacolo e dello sport, Alando Terrelonge, ha osservato:
I am pleased that the Kingston Art District is now a member of the Global Cultural Districts Network and look forward to partnering with local and international creative enthusiasts as we move to further develop and capitalise on our creative industries for the cultural prosperity of our people and our nation.
Sono lieto che il Kingston Art District sia ora membro del Global Cultural Districts Network e non vedo l'ora di collaborare con gli appassionati creativi locali e internazionali mentre agiamo per sviluppare e capitalizzare ulteriormente le nostre industrie creative per la prosperità culturale della nostra gente e della nostra nazione.
La visione può essere ambiziosa, ma sta gradualmente ottenendo il consenso necessario per trasformare la capitale della Giamaica.
The content of this article does not necessarily reflect the views or opinion of Global Diaspora News (www.GlobalDiasporaNews.com).
To submit your press release: (https://www.GlobalDiasporaNews.com/pr).
To advertise on Global Diaspora News: (www.GlobalDiasporaNews.com/ads).
Sign up to Global Diaspora News newsletter (https://www.GlobalDiasporaNews.com/newsletter/) to start receiving updates and opportunities directly in your email inbox for free.