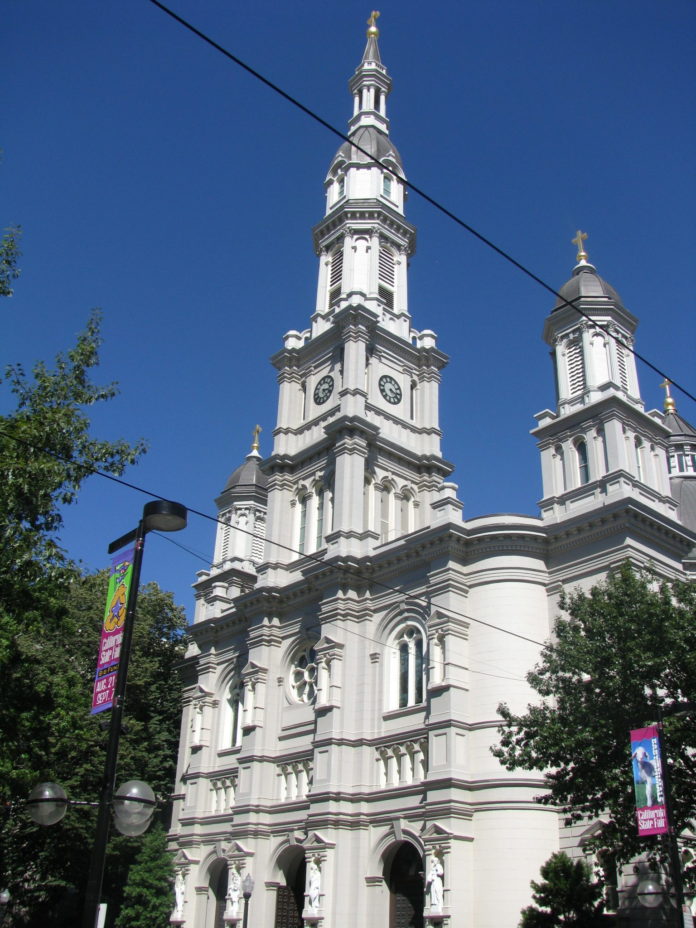 Photo Credit: Global Diaspora News (www.GlobalDiasporaNews.com).
Musa Bah
I am honored to have been requested to do a short review of two of the chapters of the book 'A Date With Destiny' by the Honorable Demba Ali Jawo. Mr Jawo is a writer of great substance and I am sure that this is not news to any of you here tonight. I have for long benefited from the didactic writings of Mr Jawo.
When he was with the Daily Observer and used to write those wonderful essays on his column Focus and later at The Independent Newspaper. He has a style which can captivate anyone and suck you into his literary world. I have great respect and admiration for the Honorable Jawo.
Coming to the two chapters I am supposed to talk about, you will all agree with me that great lessons can be learnt from them if you bear with me till the end. The first, Chapter One, with the title 'An Accident of History' teaches us that whatever happens can be viewed either positively or negatively. The author tells us that his going to school was somewhat of an accident.
He narrates how the Catholic Bishop of Banjul with his delegation discussed the possibility of starting a school in his home village of Choya. This came to be only after the villagers agreed to send their children to the school.
His father, one of the most respected elders of the village, pledged to send his son to the school. Unfortunately, Yero, the son who was to go, fell sick and later passed away so he was sent in his stead. Tragic as that was, it offered Demba the opportunity he might never have had otherwise.
One lesson that we can all learn from this incident is Demba's father's insistence and zeal to fulfil his obligation once he had given his word. In those days, our elders' words were their bonds, a far cry from what obtains now! Oh whence has honour gone?
The author also speaks fondly of his brother, Ilo Sonko to whom he credits his stay in school as on many occasions, his father had contemplated withdrawing him but Ilo always insisted that he be allowed to continue.
The author also shows his appreciation and gratefulness to both his father and his brother for the opportunities which enabled him travel widely as a journalist and even become a cabinet minister in his country.
The author goes on to narrate something which should serve as a lesson to all of us. He narrates that due to a particular ailment, he had to resort to covering his head using a cap as a child. The young ones would mock and laugh at him and some of the teachers also, being unaware of the problem, would try to compel him to remove his cap.
Our school system should learn from this as many children who suffer from one ailment or another face a lot of challenges in our schools. Having been a teacher for more than a decade now, I know exactly how that happens and the pain it causes our young people.
Throughout this chapter, the author mentions with love and admiration the people who were instrumental in his education: his father, his brother Ilo Sonko, Jacob Baldeh, his teacher and Mr Pateh Baldeh who hosted him in Banjul.
He admits that all these people made huge sacrifices for him to be where he is today. Thus, he tacitly tells us that whoever or wherever you are, you should try to render help and services to the younger ones. For, you never know what they might become tomorrow.
The author intentionally departs from his narration to tell us a little about the woes of Banjul. We can see from his tone that he was indeed in love with the Banjul of the 60s. But the one that obtains now seems to be an eyesore. I wish to quote verbatim what he has to say about what should be done. He writes:
"What should the government do to reverse the trend in Banjul, one may ask. The answer may not be that simple, but certainly something needs to be done as quickly as possible to reverse this untenable trend. May be the government does not have the resources to do much, but there are several other possible ways to tackle it, which of course include attracting foreign investors to rehabilitate the city and recuperate their money through government-guaranteed payments by instalments or through other arrangements."
The author then tells us about his confusion when it came to religion. He could not decide whether to go with the Christians or the Muslims. As religion is a very important part of who we are, it is necessary that we help our children identify a path though we may not impose on them what they want to be.
Source of original article: The Daily News (dailynewsgm.com).
The content of this article does not necessarily reflect the views or opinion of Global Diaspora News (www.GlobalDiasporaNews.com).
To submit your press release: (https://www.GlobalDiasporaNews.com/pr).
To advertise on Global Diaspora News: (www.GlobalDiasporaNews.com/ads).
Sign up to Global Diaspora News newsletter (https://www.GlobalDiasporaNews.com/newsletter/) to start receiving updates and opportunities directly in your email inbox for free.