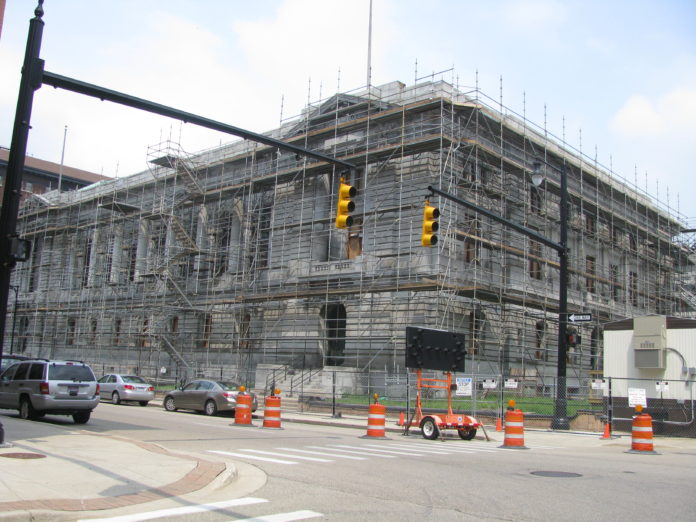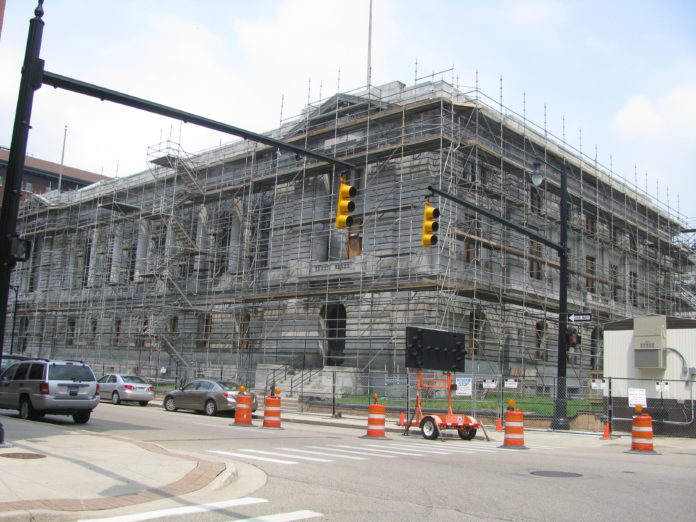 Photo Credit: Global Diaspora News (www.GlobalDiasporaNews.com).
The seas have been rougher this year, churned up by the constant trade tension between China and the US.
In the main meeting rooms the delegates followed the agenda, discussing trade, ageing populations and infrastructure.
It is always hard for South Africa – the only African member – to get attention in these rooms. However, this year saw some progress for Africa, with the World Bank, International Monetary Fund and the African Development Bank putting muscle behind the Compact with Africa investment initiative, and the G20 pledging support against illicit financial flows.
But the summit's main event was on the sidelines – the meeting between US President Donald Trump and Chinese leader Xi Jinping.
Their agreement to put their trade war on hold to allow further negotiations, and Trump's decision to allow US companies to resume selling tech giant Huawei components drew sighs of relief from global stock markets.
But this agreement is fragile. The Trump administration's fondness for last-minute reversals is well known. And, even if the truce holds, there is no guarantee the future negotiations will go any smoother.
This is because trade deficits and tariffs are only aspects of a more fundamental issue: What will China's future global role be and how will the US adjust to not being the world's only superpower?
The Huawei case is a portent of fights to come. The US put pressure on other countries to join the ban. Although some allies, such as Australia, joined quickly, President Cyril Ramaphosa made it clear that, in this fight, South Africa is team China.
The African Union recently renewed its cooperation agreement with Huawei for another three years, despite allegations that the Chinese company spied on it.
These decisions were about more than ideology. Ramaphosa was reportedly urged to oppose the ban by South Africa's key tech companies, MTN, Vodacom, Cell C and Telkom, who all depend on Huawei technology. The Chinese company is the main supplier of internet and cellphone networks in Africa. This means that siding with the Trump administration would have been a blow against African development itself.
Keep in mind that South Africa has reportedly lost between 8 000 and 10 000 jobs because of new US tariffs against the country's steel and aluminium.
Side meetings are a hallmark of the G20 summit and Ramaphosa joined several, including between the Brazil, Russia, India, China and South Africa – Brics – countries.
However, the Trump-Xi meeting, and that with Russian President Vladimir Putin, overshadowed the main summit and raised bigger questions about the G20.
The US system's concentration of power in the executive branch, with its global economic and political influence, means the interplay between a few personalities takes on an outsized influence over the whole world.
This makes it difficult to take seriously the G20 as a setter of collective agendas.
Take climate change. In the run-up to the G20 summit, France's President Emmanuel Macron declared that France demand concrete G20 action on the issue, calling it a red line.
However, by Sunday, Paris had grudgingly signed on to a declaration committing only 19 of the 20 members to do something about the crisis, reflecting the Trump administration's intension to withdraw from the Paris Accord and expand hydrocarbon use.
The same declaration omitted criticism of trade protectionism for the second year in a row – a significant break with G20 orthodoxy.
This means the G20 finds it increasingly difficult to present a coherent vision for tackling key problems – not only climate change, but the reform of the World Trade Organisation, how to respond to global migration and how to fund sustainable development.
This weakening of global decision making is coming at a time of profound crisis.
Several G20 countries are undergoing humanitarian emergencies, economic warning lights are flickering and last year the UN found that we only have 11 years left to halve the world's carbon use to avoid catastrophic climate change.
And yet the Osaka carnival spun on. See you next year in Riyadh.
The post G20: Where are leaders when you need them? appeared first on SAIIA.
Source of original article: Economic Diplomacy – SAIIA (saiia.org.za).
The content of this article does not necessarily reflect the views or opinion of Global Diaspora News (www.GlobalDiasporaNews.com).
To submit your press release: (https://www.GlobalDiasporaNews.com/pr).
To advertise on Global Diaspora News: (www.GlobalDiasporaNews.com/ads).
Sign up to Global Diaspora News newsletter (https://www.GlobalDiasporaNews.com/newsletter/) to start receiving updates and opportunities directly in your email inbox for free.