The famous Malawian-born major Prophet Shepherd Bushiri has many sons and daughters, including thousands of pastors across the globe, but a few of them are as gifted and favored as the one introduced in this article. Indeed, in the second trimester of 2019, the news was spread across America of the presence of a Malawian called Pastor Edward Isaiah Munthali who, highly gifted in deliverance and the prophetic was sent by Major 1 himself from South Africa to help push the gospel in the US. Therefore, Global Diaspora News tried to investigate the testimony of this mind-blowing missionary who was operating under the grace of the renowned Major 1, Prophet Shepherd Bushiri.
Born and raised in Malawi, Pastor Edward Munthali was a public servant, a member of parliament for Rumphi, a district in the Northern Region of Malawi. But as the will of God would have it, he would later resign permanently from his prestigious parliamentary position in 2013 to join Enlightened Christian Gathering (ECG) Church after being told to do so by Prophet Shepherd Bushiri (Major One), who immediately became his spiritual father and remains so to this day.
Shortly after that 2013 encounter, Major 1 prophesied to Pastor Edward Munthali that God was calling him to full-time ministry and that Major 1 himself must mentor him. He was subsequently put under the prophet's mentorship for three and a half years in Lilongwe, the capital of Malawi. During that same year, Major 1 prophesied to him that he (Major 1) saw him (Pastor Isaiah) preaching in America in the years to come.
While in Lilongwe, at ECG, Pastor Edward Munthali was assigned to a Prison Ministry, where he performed his pastoral work with diligence and commitment. It was while ministering in prison that the name Isaiah was given to him by the prisoners because they felt as if he had been sent to liberate them spiritually according to the book of Isaiah 42:7 — "to open eyes that are blind, to free captives from prison and to release from the dungeon those who sit in darkness." Therefore, his name changed from Edward Munthali to Edward Isaiah Munthali, commonly-known as Pastor Isaiah.
Shortly after relocating to South Africa in 2015, Major 1 asked Pastor Isaiah to leave his mission in Malawi and join him in Pretoria that same year. Pastor Isaiah obeyed and, after an additional mentorship at the headquarter of ECG in Pretoria, under the umbrella of Major 1, Pastor Isaiah was sent to Welkom, the second-largest city in the Free State province of South Africa. There, the grace of his father Major 1 did great things through him for a year and a half.
Afterward, in 2017, he was transferred to Limpopo, a famous South African province bordering Botswana, Zimbabwe, and Mozambique and known for bushveld and wildlife reserves, including part of Kruger National Park. There, he pastored an ECG branch at Kgapane, a township in Mopani District Municipality. In less than two years, the church would grow its membership from about 150 members at his arrival time to over 900 congregants. He remained in Limpopo witnessing the move of the Holy Spirit for 2 years.
Then, the 2013 prophecy that Major 1 gave to Pastor Isaiah would come to pass six years later when, to assist ECG Church in America https://www.ecgministries.org, Pastor Isaiah left South Africa to move to the USA in March 2019 as the first ECG Pastor officially sent to America from the headquarter of ECG Church in Pretoria, South Africa. Upon his arrival in the US, he began his mission by touring almost all the ECG cell groups and churches in America such as those in California, Georgia, Illinois, Maine, Massachusetts, Nebraska, New York, Ohio, Texas, Washington DC, etc. Testimonies were flowing concerning what God was doing through him. Quickly, his gift in deliverance ministry manifested to anyone who attended his services and it did not take too long before the Americans realized the great anointing upon his life.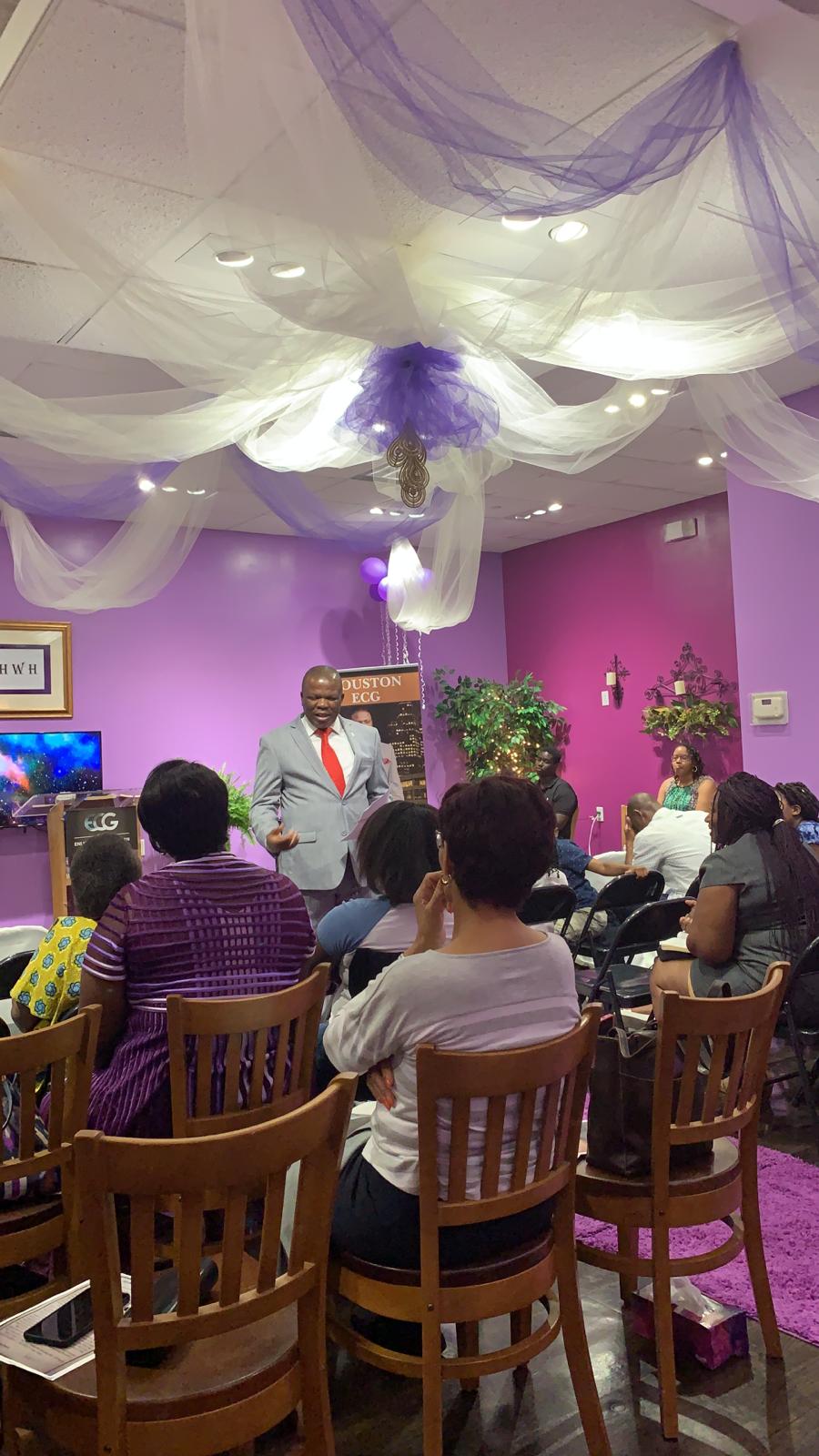 Then, on July 28, 2019, he finally came to station at ECG Alpharetta, Georgia, the ECG church to which Major 1 had sent him. Members of that church have been hungry for the move of God and were interceding for God to help their cell and make it a megachurch in Atlanta, a strategic city that allows a quick connection with any city in the world and where is located the biggest airport in America. Therefore, upon his arrival, the home cell was so happy that, not only God had answered their prayers, but He also sent them one of the most favored, anointed, and respected pastors of ECG that any well-informed church would like to hire at any costs in a heartbeat.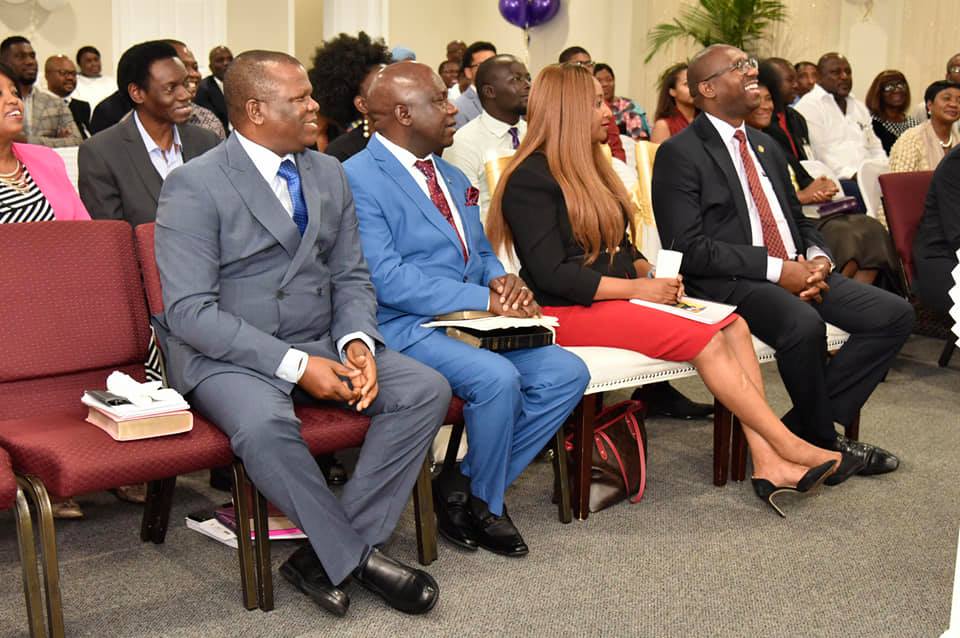 In just a few weeks, ECG Alpharetta started rapidly growing and, to accommodate the growing crowd, plans are already underway to move it to a bigger space very soon. As the word is spread about the deliverances, testimonies, the prophetic speed at which things are happening everywhere that pastor went, and the anointing of Major 1 upon him, many eyes in America are now pointed toward ECG Alpharetta and some of those who cannot physically attend are sometimes served during conference call sessions of prayer and deliverance led by that pastor. In less than a month, to accommodate the hunger of its members, the church services were expanded from Sunday service only to more midweek services and one-hour conference call prayer sessions on weekdays. Some people travel for hours just to attend services at ECG Alpharetta where Pastor Isaiah is off to a great start and serves everybody humbly. For now, ECG Alpharetta is located at 11080 Old Roswell Rd. Alpharetta, GA 30009, United States, with Sunday Services starting at noon.
Emulating his spiritual father's passion for charity, Pastor Isaiah has also embarked upon a project to feed the homeless in the City of Atlanta. Accompanied by his ECG Alpharetta team, he recently went around Atlanta to feed and minister to over 140 people in one single day. Space does not allow us to detail the testimonies here. For instance, a member of ECG Alpharetta had submitted several invoices worth $350,000 to a mining company he registered his supply business with, for them to approve the orders. For six months, he heard no response from them. When Pastor Isaiah touched and prayed for him, one of his orders for $78,000 was approved in less than 24 hours.
A lady who was tired of living in difficulties and sometimes just felt like there's nothing to love was invited to ECG Alpharetta by a friend. There, she met Pastor Isaiah who delivered her. At that church, some have also been healed of cancer.
A medical doctor from Botswana and a master student at a renowned university in Atlanta had applied for an internship at several places, but no one had responded to her. She visited ECG Alpharetta, and after taking her Bible and papers, Pastor Isaiah signed both and said to her: "if I'm Pastor Isaiah, a son of Major 1, you'll see how God will shock you". Within 20 hours, that lady received an email from one of the places she had sent her resume, asking her to come for an interview. Two days later, she got a job and with unbelievable joy, she came to church the next Sunday to testify.
After about a 6 month of hard missionary work in the USA, Pastor Isaiah temporarily returned to Africa, where after staying for 2 months, he came back to Atlanta, Georgia, at the end of October 2019, where today, November 3rd, 2019, he was warmly welcomed by the members of ECG Alpharetta, the first ECG Church in America which is privileged to have the first official missionary sent from ECG Pretoria, South Africa.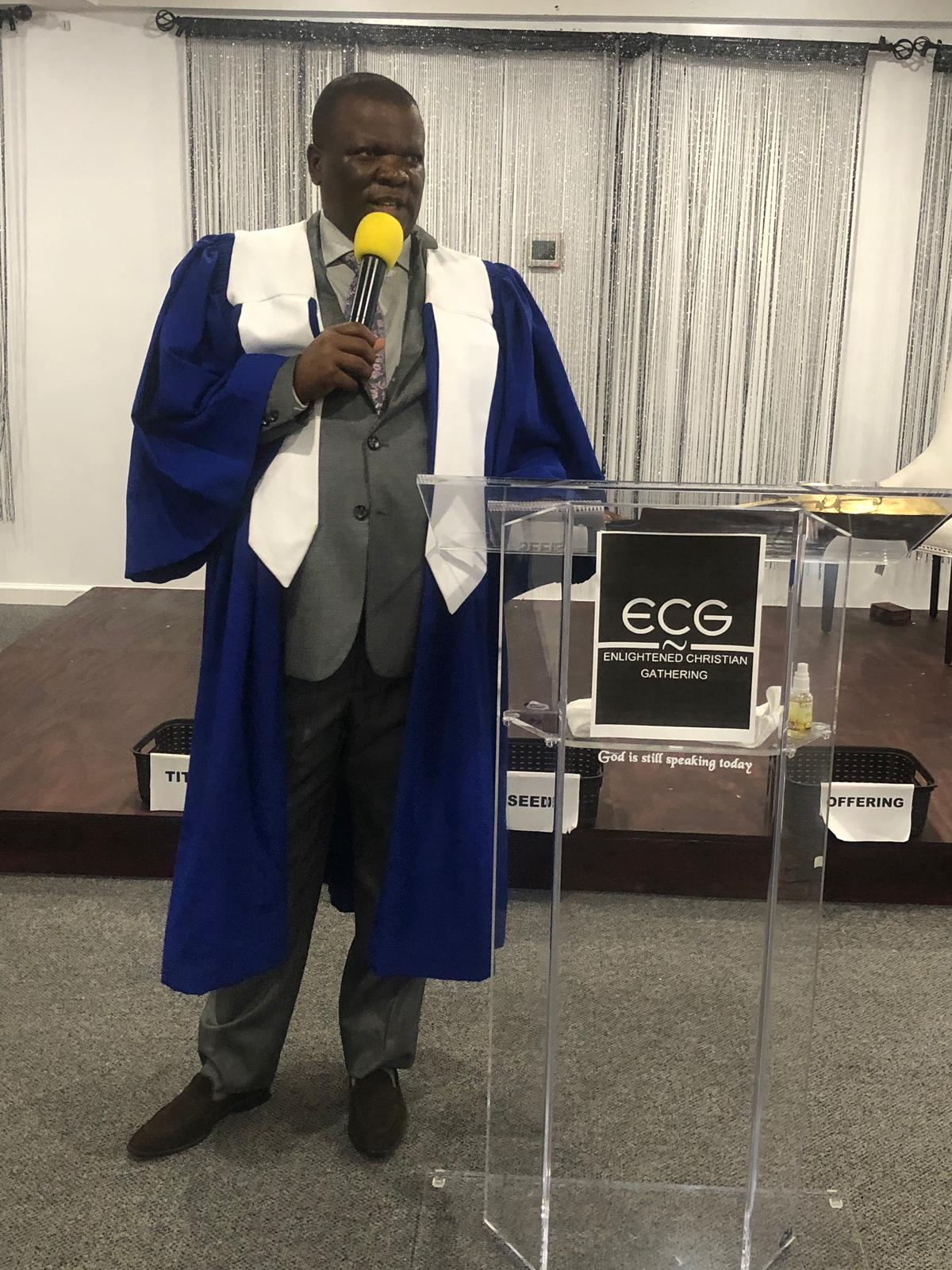 Through the Power of the God of Major 1, Pastor Isaiah has been able to perform many miracles that he never dreamed were possible. Knowing where he is coming from, he always gives the glory to the Lord Jesus Christ and attributes the great things happening in his life to the grace upon his spiritual father, Major 1. This has just been so humbling for him. Glory be to the God of Major 1!
Edward Isaiah Munthali is happily married to Hlupekire Clara Munthali and together, they have four daughters, 2 of whom have already graduated from college.