Economic Empowerment
julia.fordce
August 29, 2018
When a woman joins the program, she comes together with 24 other women, forming a tight support group that helps break the isolation caused by war, poverty, and insecurity.
She learns a marketable job skill – such as tailoring, brick-making or poultry farming, as well as business training to turn her chosen skill into a stable income so she can support herself and her family. She also receives guidance in establishing cooperatives, associations, or village savings and loan associations (VSLAs) so that she and other women in her community can make the most of their earnings and save and grow together.
Empowering women to earn an income is the right thing to do. If we have any chance at eradicating poverty, it's by making sure that women are full participants in their country's economy. This is why Women for Women International works to economically and socially empower women.
Our results speak for themselves: not only does the daily income of our graduates increase from $1.01 at enrollment to $1.88 after graduation (an 86% jump) but by saving their earnings and investing in their businesses, they begin to draw their families and communities out of poverty.  
Instructor in front of numbers on a wall
Countries Implemented
Afghanistan
Bosnia and Herzegovina
Our year-long program enables women to earn and save money and actively participate in their community's economy.
Where We Work
Since 1993, Women for Women International has helped more than 478,000 marginalized women affected by war and conflict. We invest in women in 10 conflict affected countries around the world to help rebuild their lives from the ground up.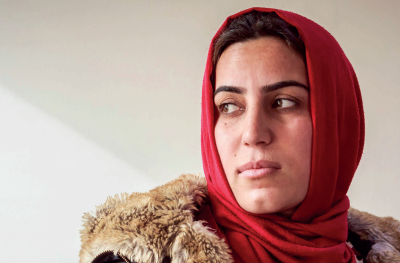 You Can Create a Ripple Effect
Your monthly gift of $35 provides a woman with skills to support her family and creates sustainable change.
Source – julia.fordce. The content of this article does not necessarily reflect the views or opinion of Global Diaspora News (www.GlobalDiasporaNews.com).
To submit your press release: (https://www.GlobalDiasporaNews.com/pr).
To advertise on Global Diaspora News: (www.GlobalDiasporaNews.com/ads).
Sign up to Global Diaspora News newsletter (https://www.GlobalDiasporaNews.com/newsletter/) to start receiving updates and opportunities directly in your email inbox for free.